July 30, 2014
| Show Starts

6:00 pm
(

5:00 pm

DOORS)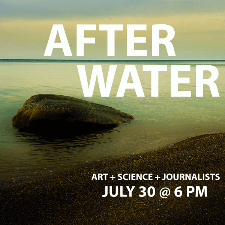 Time is running out to rescue and repair the planet, climate scientists keep telling us. They say stresses on water quality and supplies keep mounting. No one on this planet will be untouched, says the head of an intergovernmental panel whose spring report is dire.
But who's really listening?
Time to call in the artists.
Join reporters and editors from WBEZ as they host both a panel of climate experts and a grouping of local speculative fiction authors to explore what our world will look like 'after water."
WBEZ presents After Water

Seminar/Lecture